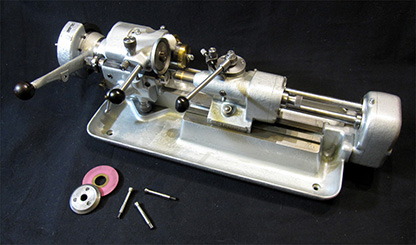 The rolling tool is a rotating hardened steel washer ("Quill"), made rough with a special burnishing (rolling) wheel, which is lowered to the opposite side of the rotating part by means of a carefully placed micrometer. Precise adjustment of the length of the rolling surface and with this associated sizing of the shaft transitions is achieved by using the exact longitudinal stop of the tailstock.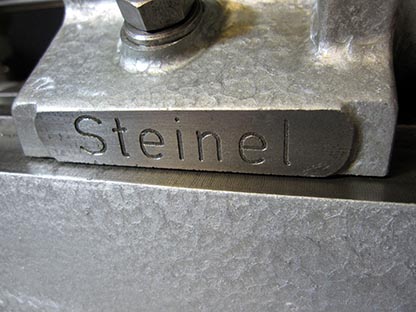 The clamping of the parts takes place by the collet in the spindle of the tailstock, which is equipped with a quick-action clamping device (mass production).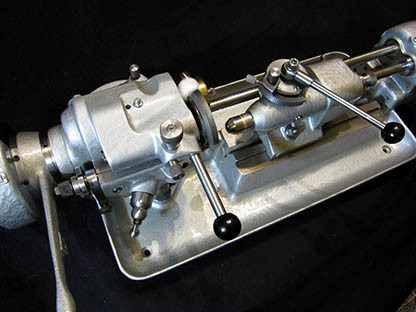 The rolling pivot of the part by the moving the tailstock is moved onto a so-called brooch (a rock-solid stand), on which there are corresponding cutouts made by the diameter of the pivot. The corresponding position of the brooch is fixed by the detent disc. During the movement, the flat washer is cleaned around the perimeter with a felt impregnated with oil.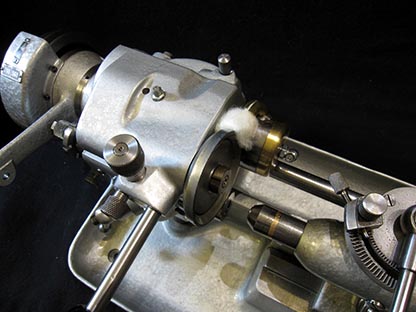 The rolling plate can be made of tool steel, hard alloy or ceramic and have a roughness of 2 - 15 μm. The rolling time is from 2 to 40 seconds. The depth of roughness of the rolled surface of the pivot is 0.2 - 1 μm.