Rounding up tool
The gear-driven rounding up tool is necessary for correcting the tooth profiles of watch gears.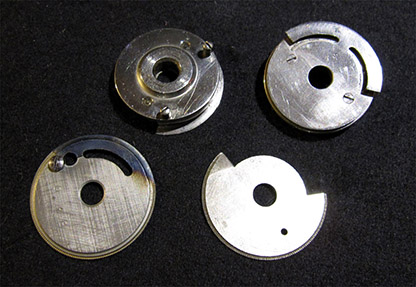 With it help you can correct many mistakes. For example, too deep a engaging if the teeth are too large, or the increased wheel, etc. However, there is some drawback - after the rolling, the teeth may become unequal.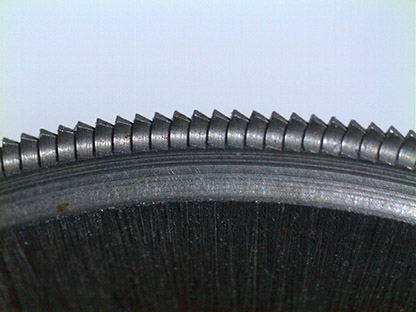 The mills have a finely toothed profile on a segment two third of a circle, the rest is smooth. This segment serves as part of the spiral gear that engages the next gap between the teeth. When rolling, the wheel is scrolled by one division, thus the milling process remains uninterrupted.