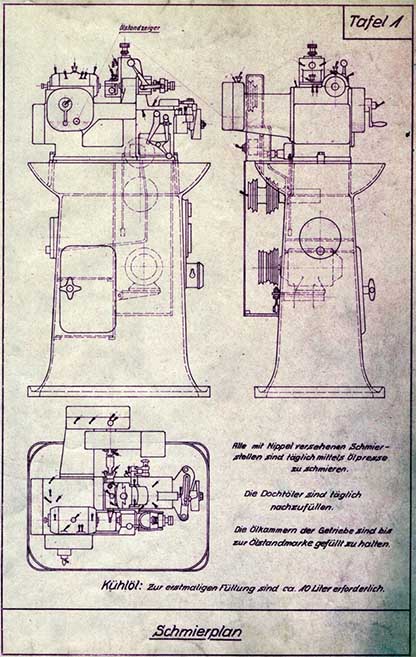 I use the Gear hobbing machine of Alfred Gauthier GmbH, model W1 of 1951, in my workshop.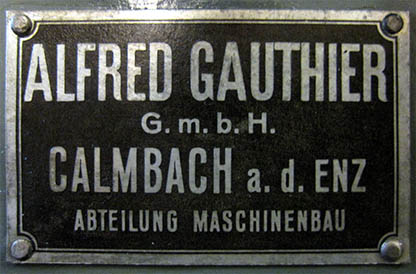 The cutting of a teeth by rolling method has advantages over the method of division. The accuracy of the form is much higher. With one worm cutter the gears can be cut in general with any number of teeth with the exact shape. Provided an impeccable attachment for fixing the workpiece, potential errors in the division or radial are excluded.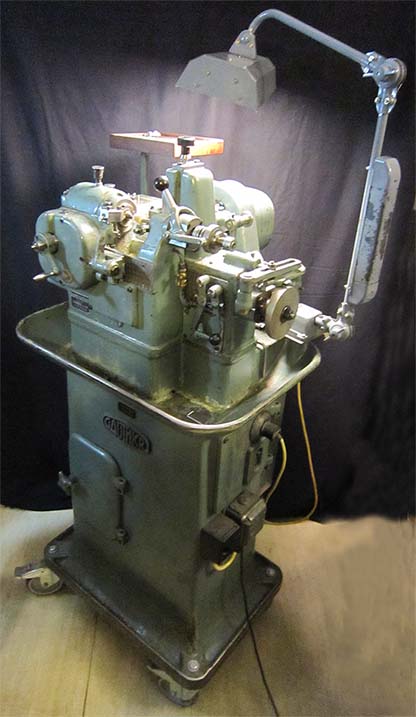 The blanks are fed into the machine either manually or by an automatic feeder. The burrs that appear during the milling are removed by the special attachment.
You can also automatically mill the pinions.

The milling of cogwheels by the rolling method is performed by a worm modular milling cutter. The worm milling cutter is a screw with a modular thread of a trapezoidal profile. The thread has a profile of the lath, the module of which corresponds to the module of the cut out wheels. The threaded profile of the milling cutter is intersected by grooves.