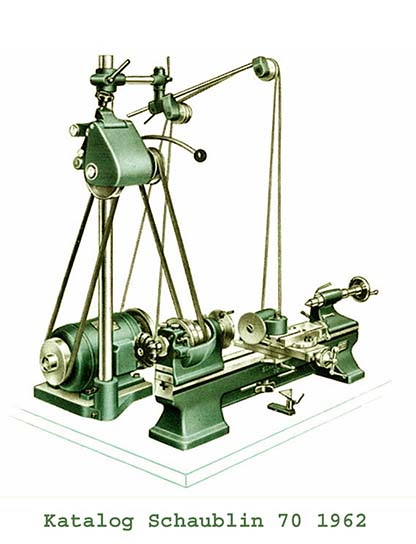 This precision lathe is a classic in watchmaking. It has many accessories, which makes it as flexible and versatile as possible. Since its introduction in the market, the Schaublin 70 has remained almost unchanged, this indicates the completeness of its advantages and practicality.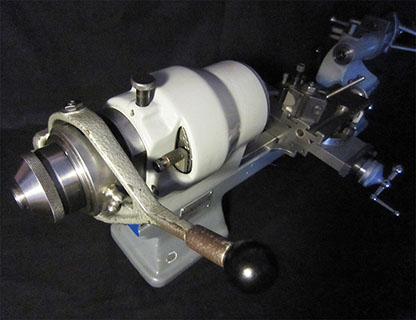 I have a model in 1962. There is a belt tensioner for milling, a vertical and a cross slide. For the clamping of the incisors, I use the construction of a quick-change tool holder of the "tripan" type. To manually move the tool is a attachment, which is installed and fixed in any desired position on the frame.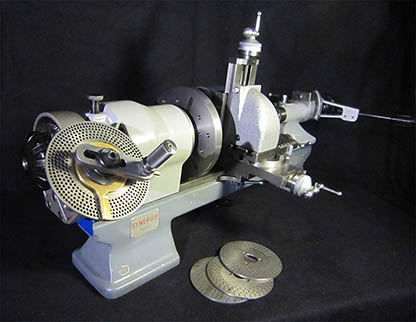 To manufacture the gears or rim of screw balance, i.e. parts that need to be divided along the circumference, is need the dividing device.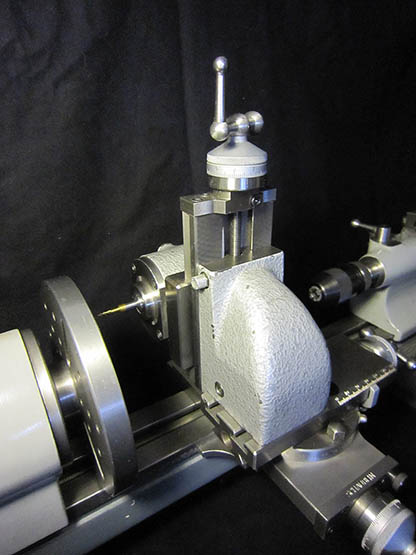 To carve the grooves for the gears in platinum, you need a faceplate. This is a disk with holes, is mounted on the spindle of the machine tool. In the faceplate with bolts or clamps using a centering microscope fixes the workpiece.
The four-jaw and six-jaw chuck are also important devices. Collets type W12 in different sizes make it possible to work faster and more accurately. They fit both the headstock spindle and the tailstock.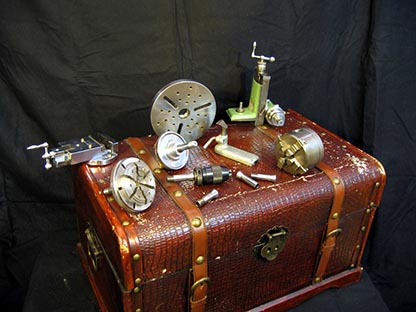 An additional advantage for the accessories of the lathe Schaublin 70 is that they are suitable for the machines of other firms (Asiera, Gauser).